"Embark on an enlightening journey of self-discovery with the best Yoga school in India."
The term "Alakh Yog" is a combination of two words. "Alakh" means invisible, unseen, and beyond sense perception. It refers to the latent power of life or divine spirit that is beyond the physical senses, and "Yog" means union or connection. Therefore, "Alakh Yog" can be interpreted as the practice of uniting or connecting with the hidden power of life or divine spirit through yogic practices. It is a term that represents a spiritual path that integrates ancient yogic traditions with modern science to achieve higher states of consciousness and well-being.
Best Yoga School in India – Alakhyog
Alakhyog is one of the best yoga schools in India that offers yoga teacher training courses, yoga detox retreats, and yoga teacher certification courses for both beginners to advanced-level practitioners. The school is located in the holy city of Rishikesh, India. The peaceful atmosphere provides a perfect environment for deepening one's yoga practice and learning from experienced teachers. It provides a wide range of yoga practices, such as Hatha, Ashtanga, and Kundalini, and establishes a focus on each practice's need for good alignment, breath regulation, and mindfulness.

Our Yoga Teacher Training Programs are all geared to help students become professional and confident yoga teachers. Being a reputed, well-known registered Yoga School with international accreditation from Yoga Alliance U.S.A, Yoga Alliance International, we have trained students from all over the world. Aspirants graduating here are eligible to become RYTs (Registered Yoga Teachers), allowing them to teach across the globe. Our yoga school in India, a prominent Yoga Teacher Training in India, excels in exceptional and innovative YTT courses including 100-Hour Yoga Teacher Training and 200-Hour Yoga Teacher Training programs in India. Experience the transformational energy, with school that has nurtured over many yoga teacher training graduates worldwide. Our school can improve its Yoga Teacher Training Programs to the highest levels thanks to frequent review, feedback, and reflection.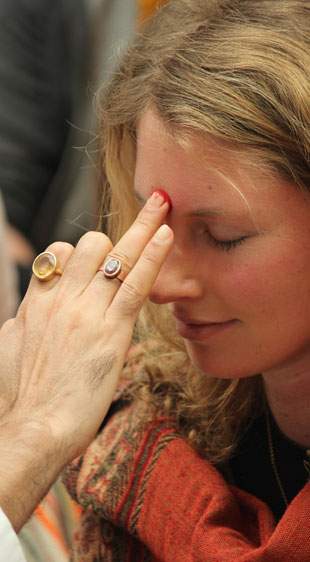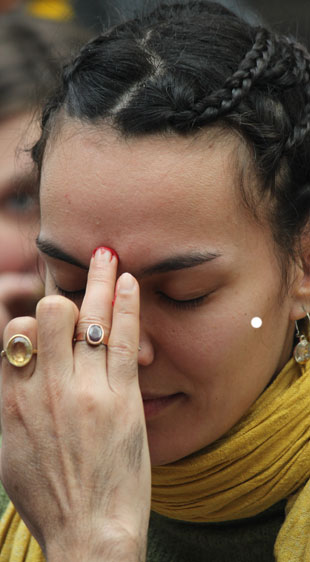 We combine traditional Indian spirituality and yogic practices with a contemporary scientific and educational approach, led by skilled and experienced yoga teachers and certified instructors. The yoga teachers at our school are a diverse group, who come from various regions, cultures, and backgrounds. These extraordinary individuals are breaking down barriers and sharing their journeys with a spiritual friendship, guided by their inner wisdom and talents. We strive to empower our students and foster a deeper connection between body, mind, and spirit.
As the origin of yoga, India is also renowned as a spiritual and transformational country. Allow yourself to be surprised by the endless possibilities that we have for you:
Mind & Body Balance
Self Transformation
Immerse in a state of Mental Peace
Discover a whole new side of yourself.
Increase the intensity and quality of your yoga practice.
Make friends with folks who share your interests.
Empowered & Supported all the time.
Become a part of a huge yoga community.
Learn everything there is to know about asana, pranayama, meditation, and yogic philosophy.
Learn from the real Gurus.
Find your path in Yoga as a career.
A joyfull investment in your body,
mind and spirit
Join our 12 days teacher training program. This course offers training in asana, pranayama, and meditation techniques as well as a deeper knowledge of yoga philosophy.