Yogaadi offers hatha yoga teacher training that is designed for those who are interested in conducting a more in-depth probe into the metaphysical aspects of Hatha Yoga. We are incredibly grateful that you are considering joining our yoga school in Rishikesh on this exciting new adventure as we share and investigate Hatha yoga while simultaneously educating students to become leaders from the inside out through self-realization.
The Yoga Alliance has given its approval to all of our programs, including the 200-hour yoga teacher training in Rishikesh. It is meant to meet the needs and standards of the industry, and it is intended to equip students to properly instruct yoga in a variety of situations.
What You'll Learn
During our program, you will discover a breakdown of Hatha Yoga through the history of Hatha Yoga as well as its various lineages. From when and by whom it was initially practiced, to how it is interpreted and used in present times, and everything in between. The students will attempt to develop a connection with the experience by working through various asana practices and meditations. This course relates the philosophy to your experience and allows you to create an understanding and connection with the practice that is authentic to yourself. While some of you may be yoga teachers looking to increase your skill set or yogis looking to learn more about your passion, this course is for anyone who is interested in yoga. Those who are time-bound can opt for our 100 hours of yoga teacher training in Rishikesh. Each course has all of these facets of Hatha Yoga that have an effect on the mind, as well as the body and the spirit. However, they also reflect on how the mind, body, and spirit can alter and generate new experiences when they are combined. In our 200-Hour Hatha Yoga Teacher Training in Rishikesh, you will gain a grasp of what Hatha Yoga is, which is beneficial whether you are only interested in applying these new understandings to your own personal practice or expanding your knowledge as a yoga teacher.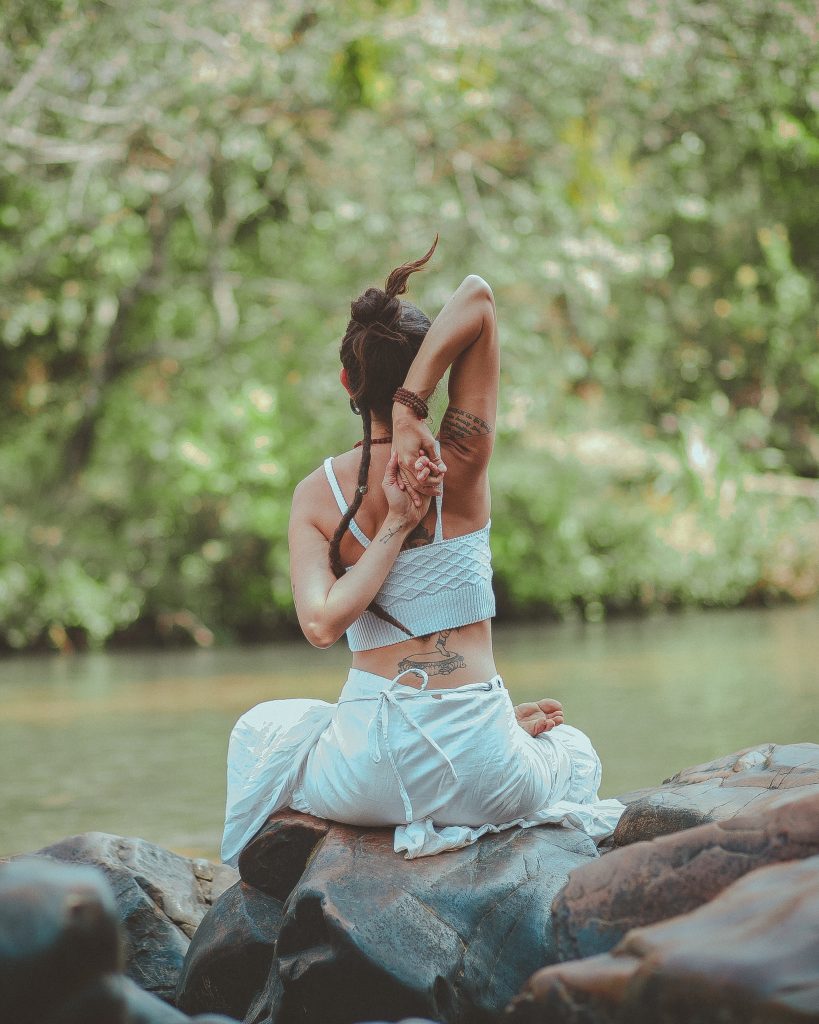 The Methodology Used In Our Hatha Yoga Teacher Training
Our Metaphysical Hatha Yoga Teacher Training was developed in compliance with all of Yoga Alliance's requirements, and it includes discussions on the following topics:
Awareness of the subtle body as well as the energy
Human anatomy and its structure and function
A movement that serves a purpose and the body's natural range of motion
A detailed exploration of each yoga poses in its own right, with an emphasis on correct alignment and technique.
Transitions / Sequencing
Providing risk-free surroundings for aspirants to learn ( not limited to working with subtle energies, diving deep into personal energy management.)
Working with beginners vs. open level
Injury prevention and having a fundamental understanding of how to interact with different types of people.
Assisting and adjustments (verbal and hands-on)
What Advantages Await You?
We at Yogaadi think that there is more to learning to teach yoga than simply remembering asanas (the physical poses). We hope to mold our students into yogic and spiritual leaders by assisting them in the following areas:
Get in touch with what motivates and drives an individual on all levels (physically, emotionally, and spiritually).
Bring the soul back to life by imbuing it with a feeling of its own identity and the heavenly potential it possesses.
Keep your self-assurance and speak from your genuine self.
The Commercial Side Of Yoga
Throughout the entirety of the course, topics pertaining to yoga ethics and ethics will be investigated, encountered, and discussed. Apart from this, our other well-known courses, like the 300-hour yoga teacher training in Rishikesh, also have the same core principles but are on the next level and deep. We help our students learn the way of knowing themselves and develop an art of teaching. Above all experiencing and learning Yoga in Rishikesh makes you aware of the genuine practices and techniques important for your career. How to lead a successful yoga session! During the whole training duration, you will actually be the one doing the teaching and gaining knowledge and experience on how you will manage and start your own yoga training center.
Lastly, Some Extra Positives With Yogaadi
This course, which can be taken in person, will teach you the fundamental teachings of Hatha Yoga, with a focus on Pranayama and the synchronization of breath and movement. Completing this training will enable you to plan, practice, and teach your own yoga classes with safety and self-assurance.
Yogaadi offers a solid grounding in the ethics of yoga, and trainees are expected to maintain a yogic lifestyle throughout the duration of their training by practicing yoga "off the mat" in addition to their on-mat yoga sessions. Being the yoga capital, getting trained to teach yoga in Rishikesh helps you make worthwhile connections for the future.
This one-of-a-kind class combines a variety of teaching methodologies into a single curriculum. Aspirants can extend the course to our more elegant, unique, and certified 300-hour yoga teacher training in Rishikesh.
Face-to-face in-house sessions provide benefits to individuals who choose to receive their training in person rather than getting online guidance.
The teaching standards in each course at Yogaadi are of the highest quality, and they reflect the values that the institution upholds regarding honesty, determination, and concentration. Students enrolled in our 200-hour yoga teacher training program or any other course are provided with unrestricted and individualized support during this period.
Aspirants who wish to immerse themselves in a disciplined course of self-study with commitment and integrity are the ideal candidates to join our yoga school in Rishikesh for these yoga teacher training courses.