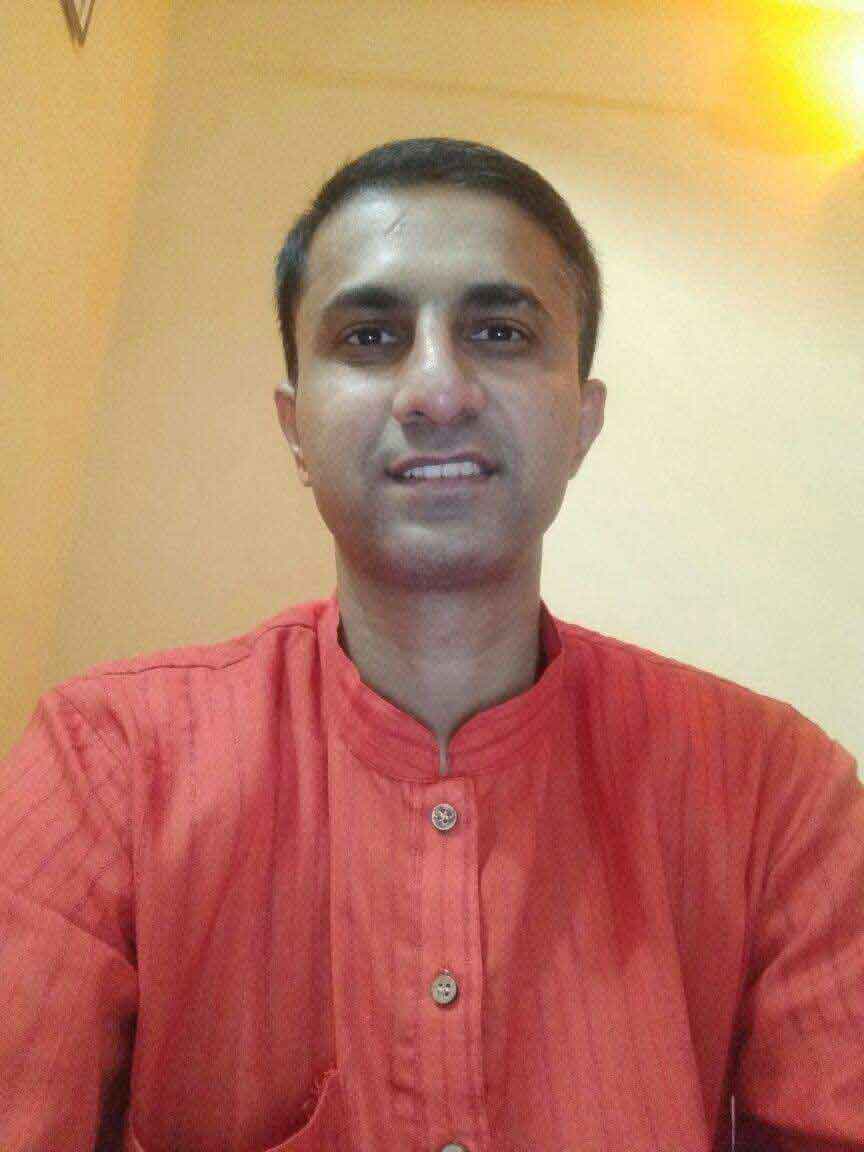 Girish Ji
Girish Ji is the most humble and friendly person one can come across. He graduated in Computer science and worked at Infosys (A leading Indian I.T. organization) for around 3 years but he left every last bit of it as he continued looking for truth. He practised Sadhna at many spots in South India, Manali, Nepal and various other places. The Vipassana meditation in Pune brought a remarkable change in his life. The subjects like Anatomy and Physiology constantly inspired him for additional research. He is a Doctorate in Naturopathy and Yoga. He has been showing Physiology and Anatomy at Alakh Yoga and at numerous Yoga schools in Rishikesh for more than 5 years.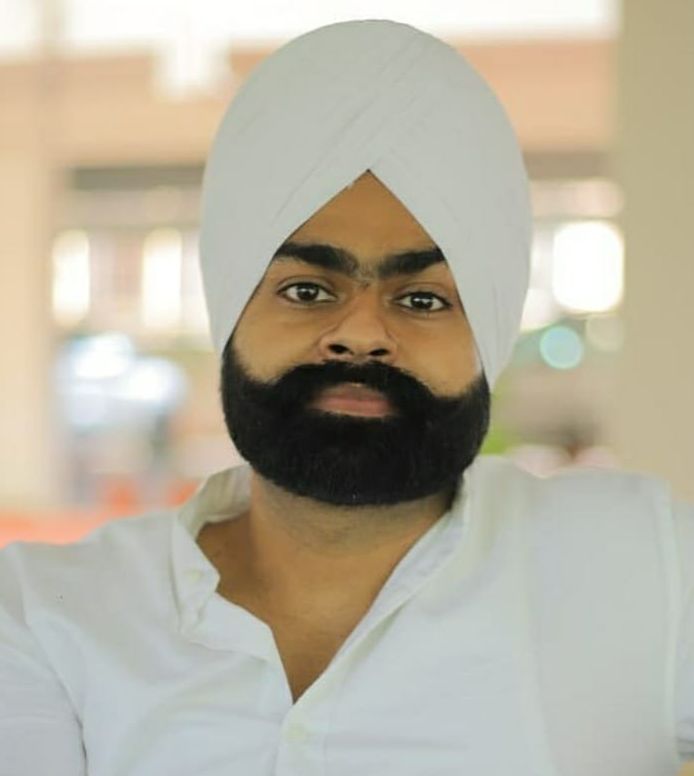 Manmohan Rupal Ji
Manmohan Rupal Ji is a double master's degree holder in human brain research, a comprehensive healer, a holistic mentor, and amending tattoo artist. Born and brought up by a naturopath father and Reiki ace mother built the motivation in him everything encompassing healing from a very young age. Besides the combination of mental expert degrees, Manmohan Ji has mastered himself in some selective yogic psychotherapy, which was an exceptionally viable instrument in yoga practices to beat psychosomatic issues like despair and nervousness.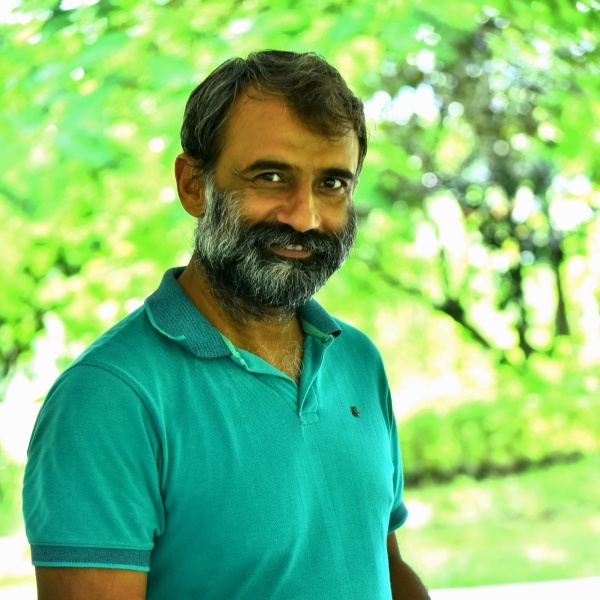 Hari Krishan Ji
He had envisioned of opening up of a yoga school that presents yoga in its true essence combined with the traditional detoxification science of Naturopathy. A large part of Hari Ji's childhood was spent in serving and taking care of hundreds of sages and sadhus. Being a national level player in his youth, yoga was an essential part of his routine. However, he realized that in present times, the bodies of most people are full of emotional and other kinds of garbage, which hinders one's growth. This led him to develop "Emotional Blockage" treatments as well as using Naturopathy detoxification.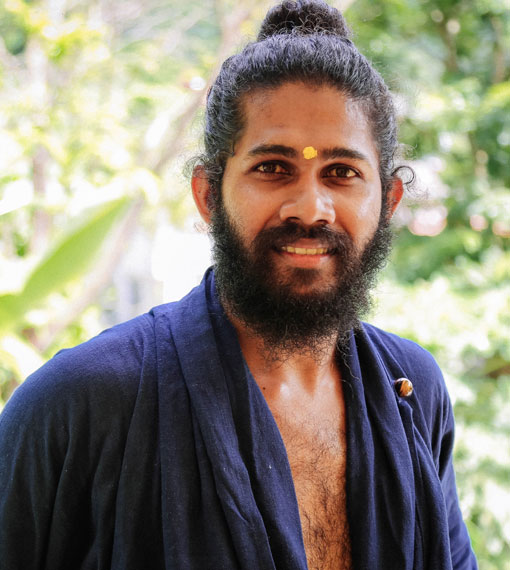 Swami Chaittanya Hari
(E-RYT 500 & Yoga Asana & Meditation Facilitator)
"Yoga to meditation"– that's the essential path which Swami Chaittanya Hari has to offer in his teachings. Chaittanya was introduced to Yoga and meditation practices when he was six years old. As a teen, he began exploring various Yoga and meditation paths. Following his heart's instincts, he then started traveling through India and Nepal, visiting sacred places and learning different styles of Yoga. During this time he gained proficiency in Hatha and Sivananda Yoga, and today he holds Yoga Alliance Teacher certificates in these styles. In 2011, Chaittanya Hari started attending Mysore-style Ashtanga Yoga classes led by Rolf and Marci in Anjuna, Goa. Rolf was certified to teach by Guruji Sri K. Pattabhi Jois himself in 1996.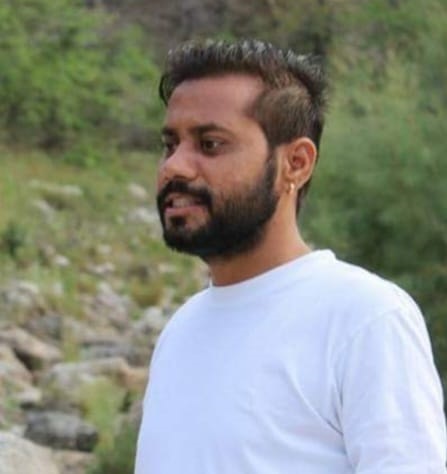 Vishal Ji
Vishal is an experienced and highly qualified yoga teacher with a diverse background in various yoga styles, including Hatha, Iyengar, Flow, Ashtanga, and Shivananda yoga. He has been sharing his knowledge and expertise in yoga for many years and has helped numerous students achieve their fitness goals and overall well-being through yoga.
In addition to his practical experience in teaching yoga, Vishal holds a title of a certified teacher from the yoga alliance as an RYT 500 hr, a prestigious organization known for its excellence in the field of yoga education. This academic achievement has equipped him with a deep understanding of yoga's theoretical and philosophical aspects, allowing him to impart a holistic approach to his students in their yoga practice.
Vishal's teaching style is characterized by his attention to detail and his ability to tailor his instruction to suit the unique needs and abilities of each student. He places a strong emphasis on correct alignment and technique, ensuring that his students develop a solid foundation in their yoga practice and avoid injury.
Overall, Vishal is a highly respected and dedicated yoga teacher, committed to helping his students achieve their goals and realize the full benefits of a regular yoga practice.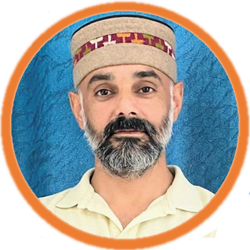 Satyam Ji
Executive Director
Satyam is in to the path of mediation and Yoga since he was 15 years old . He was lucky to spent much of his life time with a mystic and he emphasis on being meditative in daily life activities.